Over the years I have read many, many lesbian themed novels. I cannot even remember the plot of some of them, and others were rather rubbish, but luckily there were also some gems. Here's my selection of 6 lesbian books that I have read and loved, and I definitely think you should check out too.
I've tried to attach a genre description to each of them, but since I don't really know that much about what makes a certain genre, please excuse me if I miss the mark. It's just meant to give you an idea of the content.
The Red Tree by Caitlin R. Kiernan - Science Fiction / Dark Fantasy
I've enjoyed the dark and mysterious writings of Caitlin R. Kiernan ever since I picked up a copy of Silk at a book fare. Her novel The Red Tree
is even better than Silk, which is really saying something as that novel has always been my favorite of hers.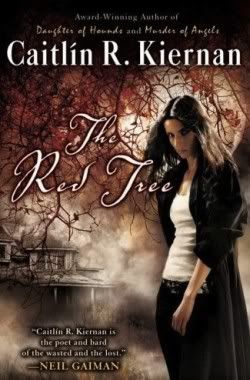 The red tree tells the story of Sarah, who has just ended her relationship and is now living alone in an old house in rural Rhode Island. One day she discovers a manuscript inside the walls of the house, written by the former tenant – and also a parapsychologist - who seemed to have been obsessed with the old oak tree outside.
Once she starts investigating, Sarah discovers more and more things about the old oak tree that will risk her health as well as her sanity.
Tipping the velvet by Sarah Waters - Historical fiction
Years ago I was flipping the channels one night, when I stumbled upon the BBC's adaptation of Sarah Waters' novel Tipping the Velvet
.
I remember how much I loved the story and I couldn't believe they could just broadcast something like that without my knowledge. Since then I have read all of Waters' books, most of which I loved. My favorite, however, still remains Tipping the Velvet.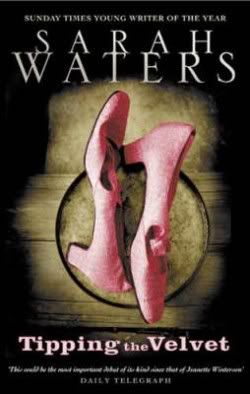 Tipping the Velvet is a historical novel about the life of Nan King, who starts out as a shy naive Oyster girl, then turns to the stage where she finds her first love Kitty, who betrays her and she ends up selling herself as a rent boy on the streets of London. Luckily, things start looking up again when she finds herself falling for someone worthy of her affection.
Ash by Malinda Lo - YA Fantasy
Long before Malinda Lo published her debut novel Ash
, I already loved her writing. I was a big fan of her articles and columns she wrote for lesbian website AfterEllen. If it is possible, I am an even bigger fan of her novel writing.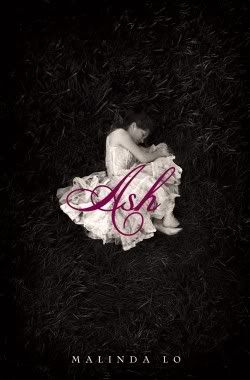 Ash is a lesbian retelling of the fairytale Cinderella, in which Cinderella doesn't find Prince Charming, but Princess Charming. It tells the story of Ash, whose life revolves around the fairytales she reads and her daydreams of the fairies coming to take her away from her awful life.
That is, until she meets Kaisa, who's a huntress and teaches her how to hunt as well. Ash must then decide if the real world is better than the one of her fantasies.
Annie on my mind by Nancy Garden - YA Romance
When I was a teen I took many trips to the library hoping for some queer content. One of my other great finds was Annie on my mind
by Nancy Garden. Even to this day it's still one of my favorite lesbian books. Annie on my mind is about two high school girls who fall madly in love with each other.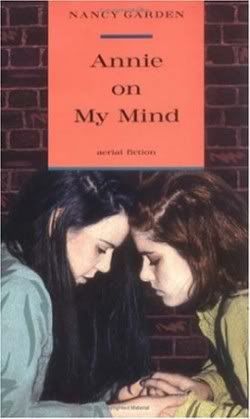 Annie and Liza meet one day at a museum and hit it off right away. Their close friendship quickly develops into a full blown intense romantic relationship. It's all so cute and recognizable, but unfortunately it's not just a light, romantic read.
Just as the girls are being happy and are enjoying being in love, the school finds out about their relationship and they want to expel them. Will their love be able to conquer all those annoying homophobes or will they give into the pressure? You'll have to read this book yourself to find out.
Alix & Valerie by Ingrid Diaz - Romance
This list isn't complete without one of my nicest discoveries of the last few years: Alix & Valerie
by Ingrid Diaz. It's a wonderful novel about falling in love, and being a big dork. It's fast paced and funny and has enough drama, intrigue and complications to keep it interesting.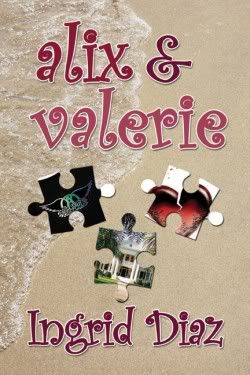 The novel tells the story of Alix Morris, a 20-year-old student with an obsession for Aerosmith, black clothing, and her straight best friend. For the last seven years, Alix has been in love with her best friend, who is about to get married.
Then she meets Valerie Skye, an outgoing, intriguing, and wisecracking girl, who turns her world upside down. The crush Alix has nurtured for her straight friend for all those years, doesn't compare to the feelings that Valerie bring out in her. Little does Alix know, that Valerie has a secret past and is not quite who she seems.
Stay by Nicola Griffith - Suspense
I'm a big fan of all of Nicola Griffith
's work, but I especially love her novels about hot and dangerous queer PI Aud Torvingen. The second novel in the series, Stay
, made the most impact on me. Stay picks up a few months after the story in the Blue Place (the first novel in the series) ended.
We find Aud living as a recluse in a trailer in the middle of nowhere, where she is busy restoring a cabin and trying to deal with the grief of losing a loved one. No longer the tough and bordering-on-psychopath-woman she once was, Aud is having a hard time coming to terms with the events that took place and she isn't exactly sure how to go on with her life.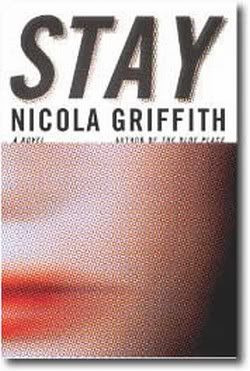 She is not ready to face the real world, but when an old friend asks her to find his crazy fianc
ée for him, she cannot refuse him. She is forced to leave her quiet trailer in the countryside behind and enter back into society that is called big city life.When she does, lots of adventure and intrigue follows, but what this novel is really about is dealing with the grief of losing someone you love.
Stay is more than just your average thriller. It is beautifully written, and by that I mean that the story comes totally alive and the character of Aud Torvingen feels more real than ever. Perhaps this is because of all the heartache she is going through or just because she is such a recognizable character.
That concludes my overview of some of my fave lesbian books. Did you like my suggestions or were you already familiar with them? What are some of your favorite lesbian themed books? Let us know in the comments.