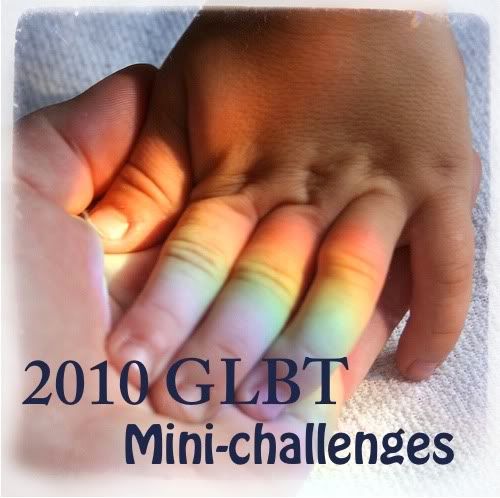 All right. We have two winners for March, since this mini-challenge was for two different challenges. Random.org has chosen.....
Bri from What Bri Reads
and
Shellie from Layers of Thought
Congratulations, Bri and Shellie! Take a look at the
prize bucket
and send me an email (address is in the sidebar) with your choice and address.
The April mini-challenge here at the Challenge That Dare Not Speak Its Name is all about Young Adult books. The task is simple: read a GLBT YA book.
Once you read it, leave a link to your post in the Mr. Linky. I will draw a winner of all participants at the beginning of next month. Winner will be able to pick from the
prize bucket
.
There will also be a second winner in April, as
Lauren Bjorkman
, author of My Invented Life, has graciously donated a copy of her book as a prize for April. Thank you so much, Lauren!
Mini-challenges are, of course, totally optional. :)
**Note: While you do not
need
to do the mini-challenge if you are a
GLBT Challenge
participant, you
must be a participant
if you would like to enter here. Thanks!
Also, keep an eye on the blog - we have some excellent guest posts about GLBT YA books coming up, as well as some author talk!