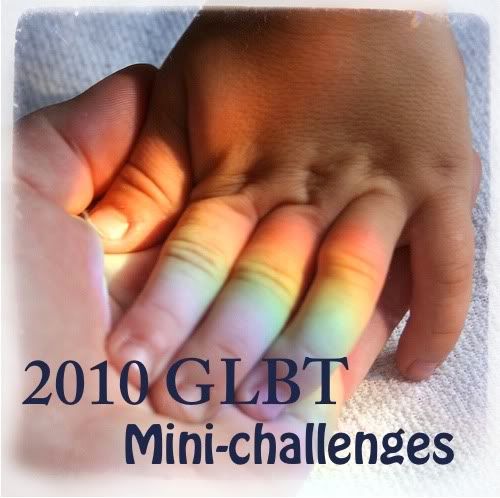 First, I need to announce the winner of the January mini-challenge. Random.org has chosen......
#9 - Stephanie (Stark Raving Bibliophile) of
Laughing Stars
Congratulations, Stephanie! Take a look at the
prize bucket
and send me an email (address is in the sidebar) with your choice and address.
The February mini-challenge here at the Challenge That Dare Not Speak Its Name involves people of color. It's a simple task: to read a GLBT book, short story, poem(s), or essay by or about a person of color. I don't care what combination of GLBT and POC you choose, author, character, whatever. It just has to fit under both categories. (If this doesn't make sense, please feel free to email me or leave a comment.)
Once you read and reviewed a GLBT POC book, story, poem, or essay, leave a link to your post in the Mr. Linky. I will draw a winner of all participants at the beginning of next month. Winner will be able to pick from the
prize bucket
.
Mini-challenges are, of course, totally optional. :)
**Note: While you do not
need
to do the mini-challenge if you are a
GLBT Challenge
participant, you
must be a participant
if you would like to enter here. Thanks!
Also, keep an eye on the blog - we hope to have some guest posts about GLBT POC books!