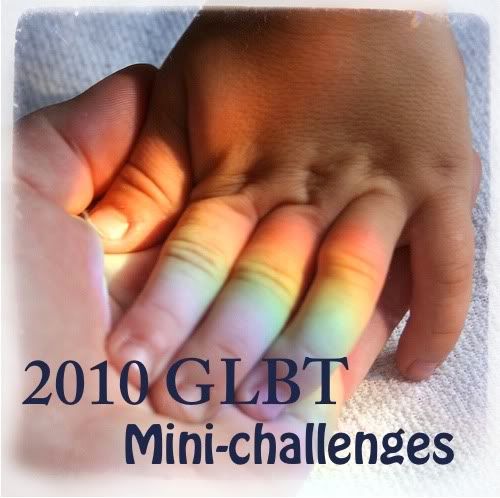 Hi everyone! January's mini-challenge here at the Challenge That Dare Not Speak Its Name is a simple one. What we'd love for you to do is take a moment to write a paragraph or two on why this challenge and/or this issue is important to you. Once you do, come back and link your post up here.
You have all month to do this, and at the end of January, we will draw a winner from all participants. Winner will be able to pick from the
prize bucket
.
Mini-challenges are, of course, totally optional. :)
**Note: While you do not
need
to do the mini-challenge if you are a
GLBT Challenge
participant, you
must be a participant
if you would like to enter here. Thanks!